I am pleased to share my mini interview with Gillian Hargreaves today. Gillian translates from French, Spanish and Italian to English, has over 30 years of translation experience (wow!), and is a Fellow and founder member of the Institute of Translation and Interpreting (ITI).
If you could change one thing about your freelance translation career up to this point, what would it be?
The one change I'd make to my freelance translation career to have stuck with it. I kept being drawn into sub-contracting, checking other people's work and admin, and doing less and less actual translation. I spent 11 years as part owner of a translation company. But there came a point, a couple of years ago, when I realised that I wasn't enjoying most of what I was doing and I decided to get back to freelancing and specifically translation. I get practically all my work from translation companies, so maybe I'm not earning as much as if I went after direct clients but I'm really enjoying what I do. Occasionally I get offered checking/editing/revision work and sometimes I accept it but most of my work is translation and no-one's going to tempt me away from it now.
What is the best piece of advice that you have been given by a fellow translator, or about business in general?
The best advice I've received (not really from one person, but from an amalgam of different sources) is to be confident of my own worth and not to sell myself short. This applies to rates, of course, but it also means not underplaying my qualifications and experience.
If you weren't working in the language services industry, what would you be doing?
If I weren't working as a translator I think I'd still be involved with written language, possibly as a proofreader/editor or maybe in typesetting or publishing. Alternatively, if I had more talent I'd have liked to be a professional musician or to have worked in the music industry.
Thanks, Gillian!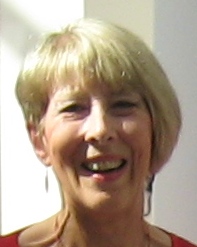 Gillian has been working as a professional translator for over 30 years in various capacities: freelance, running her own agency as a sole trader, working as a staff translator and – until 2010 – owner/director of a successful specialist translation company. She has now returned to freelance work and is loving the flexibility it offers.
Take a look at her website here
Find her on Twitter as @ghargreaves