If you could change one thing about your freelance translation career up to this point, what would it be?
I am not sure if there is anything I would change, to be honest. This is one of the advantages of being a freelancer – you are your own boss and you make your own decisions. I wish I had enough time to start a translator's blog so if I could use a magic spell, I would make the day longer! I also wish I was a bit closer to London to be able to attend more events, but on the other hand I live in the Cotswolds, the most beautiful spot on Earth, and I would never swap it for any other place!
What is the best piece of advice that you have been given by a fellow translator, or about business in general?
I think a good piece of advice for someone starting in the business would be to be patient and perseverant. It takes a while to understand how the business works. And nothing happens overnight. You need to be proactive to get noticed. To begin with, start networking and use social media ("leverage social media" I could say, "leverage" being for some reason one of the words I really dislike in source texts!). LinkedIn, for example, provided me with one of my best clients. Plus you get a chance to share experiences, views and opinions with other translators. It is interesting and it is fun! Another thing, do not neglect your first language, especially if you live in the source language country. Read, watch TV, keep developing!
If you weren't working in the language services industry, what would you be doing?
I would love to be a graphic designer and design websites! I am not sure if I would be talented enough, but I would love to able to play with different fonts, colours and themes. It is in a way similar to a translator's job: the final result – after a certain amount of fiddling, adjusting and editing – must bring huge satisfaction!
Thanks, Jo!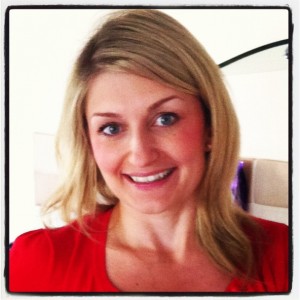 Joanna Machnica is a translator working from English to Polish as Polished Translations. Jo is based in the beautiful English Costwolds, and you can find her on Twitter, Facebook and her website.