Margaret Hiley was one of the first translators that I contacted on Twitter and I am delighted to include her interview in the 1 Linguist, 3 questions series. Margaret works with German and English and provides translation, editing and proofreading, specifically in academic, creative and cultural fields.
1. If you could change one thing about your freelance translation career up to this point, what would it be?
It's hard to say – the wonderful thing about freelancing is that everything is a learning experience that helps you and your business develop! I would try not to take some of the more discouraging aspects of starting out (e.g. not hearing back from agencies you sent your CV to, or a potential client failing to respond after you've sent a price quote) so personally. These things say nothing about your value as an individual (or indeed about your skill as a translator!), they are just part of business!
2. What is the best piece of advice that you have been given by a fellow translator, or about business in general?
You are your business – as your own most valuable asset, you need to take care of yourself. This simple rule covers all sorts of issues, from maintaining a healthy work-life balance and looking after your physical and mental wellbeing to not working with individuals who don't respect or value your work.
3. If you weren't working in the language services industry, what would you be doing?
Hmmm, I love writing and language so would probably be working with writing in some form or other, perhaps as an editor or university writing consultant. Or maybe as a novelist! But I'd definitely still want to be a freelancer – there's no other life for me!
Thanks, Margaret!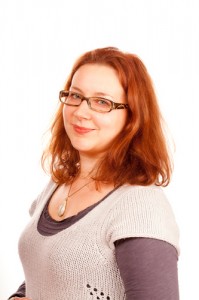 Margaret was born in the UK and grew up in England, Canada and Germany. As a native speaker of both English and German, she started translating during her undergraduate degree (it seemed a logical way to earn some pocket money!), but after completing her PhD first worked for several years as a university lecturer before returning to translation as a freelancer. Given her background in academia, she specialises in translating academic texts in the Arts, Humanities and Social Sciences as well as texts for the creative and cultural industries, mainly from German into English. She is based in Rutland, England.
You can visit her website www.margarethiley.com and find her on Twitter as @margarethiley.