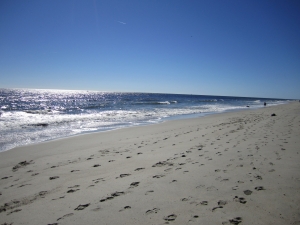 Speech Marks Translation is taking a break!
I'm off to the coast with my family for a few days after an extremely busy few weeks, so there may not be any posts for a little while. Here are a few links to keep you going while I'm gone:
* If you're off on holiday soon, but are worried about being able to access your work emails, take a look at Corinne McKay's advice on using Gmail with your own domain
* Corinne also provides some food for thought with respect to personal and business development and your goals for 2012 – how are you faring at this halfway point? (My answers are in the comments section)
* Kate Larkin over at the Lingo Woman blog has a round-up of recent language related articles, including a link to her 1 Linguist, 3 Questions interview (catch up with the series so far)
* Lucy Brooks of eCPD Webinars (check them out!) outlines the many benefits of joining and being active in professional associations. I am a proud member of the Chartered Institute of Linguists (see the proof here!) and an Associate of the Institute of Translation and Interpreting, and I have found the e-groups in particular to be a valuable source of ideas and advice.
* I was delighted to see that there are two new posts over at The Freelancery. I have talked about Walt's advice before, and this time he gives his thoughts on turning down a client that you don't want and approaching clients you don't know (check out the tips from Chris Durban in the comments!). Great advice, as always.
Happy reading!