So here we are, well into January! Where did that time go? I'm hard at work on my goals for this year but, in the meantime, let's get back to business with a new post in my specialisation interview series. Say hi to Marie Jackson: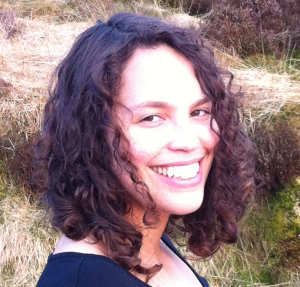 1) Why do you/don't you specialise? What are the benefits and drawbacks of this approach?
I specialise in business, marketing, law and logistics, and am currently working on further developing my knowledge of law. Apart from giving me the opportunity to learn more about the fields I find interesting, I think that specialisation makes it easier to run a business. By specialising in a few select fields, I can better target my marketing and operate in a more focused manner. This also gives me the opportunity to work faster (with or without the help of CAT tools), which of course means I can take on more work! The main drawback of specialising is that it can be an expensive, time-consuming process. Ultimately, however, the return on investment is huge, both on a personal and professional level, so it's certainly worth it.
2) Do you feel that marketing yourself as a specialist allows you/would allow you to charge higher rates?
I definitely feel that being a specialist allows you to command higher rates for your work. It's the same in every other industry, so why not ours? It takes a lot of time, effort, money and sacrifice to specialise in a field alongside languages/translation/interpreting (which are already very time-intensive!), and our rates should reflect that.
3) How and why did you select your specialist field(s)?
Some of my specialisms were selected for me, and some I chose myself. I get lots of business and marketing work, and I covered these a lot at uni, so it makes sense for me to head in this direction. My logistics specialism arose from my first year of freelancing, during which I did a lot of work for a chemical logistics service provider in Germany. I'm now very comfortable working in the field, so although it may not have been my first choice, it's a firm favourite today! It helps that my father works in logistics, so I grew up immersed in the field to an extent. Finally, law is my personal choice of specialism. I've always been interested in the law, and have found that it ultimately rests on semantics and pragmatics, which appeals to my inner nerd. Furthermore, communication is vital in a fair legal process, and so I can give something back by building my legal knowledge. By specialising in these four areas, I'm able to help my clients in all areas of their operations, from writing their first business plan and marketing their company, to drafting service contracts and managing distribution – and this is something they really value. I also often find that these fields overlap; I frequently translate marketing copy for logistics companies, for instance!
4) How would you go about adding another specialist area?
As a very visual/kinaesthetic learner, I like to read widely around my subject and get personally invested in the field. Much like when studying a language, I have used an immersive approach to building my specialisms. In particular, I read a lot of daily magazines and newsletters about law, my newest specialism, since they help me to understand the issues which affect that industry. They also show me the language lawyers themselves use to discuss their field. In addition, I attend industry events, which offer great opportunities to learn more and make valuable contacts. Finally, I find that I'm always more motivated when I'm working to deadlines, so I like to take courses relevant to my field. These force me to be disciplined and ultimately end in some form of assessment, which I see as a validation of my knowledge in that field that can also help to reassure my clients. I'm still developing my legal specialism, but this approach has helped me to really get my foot in the door. Specialising can be a challenge, but I think that it really appeals to linguists in that we're often very curious people who like to learn about the world around us. We might therefore be one of the few professional groups who actually love doing CPD – I know I do!
Marie Jackson MA (Hons) AITI is a professional translator and interpreter and owner of Looking-Glass Translations. She works from French and German into English and specialises in business and marketing, law and logistics. Find her online on LinkedIn and Twitter, or visit her website for more information on her services and CPD record.