Specialist translation, proofreading and copywriting

Translation and transcreation from French and German to native British English
• Promotional material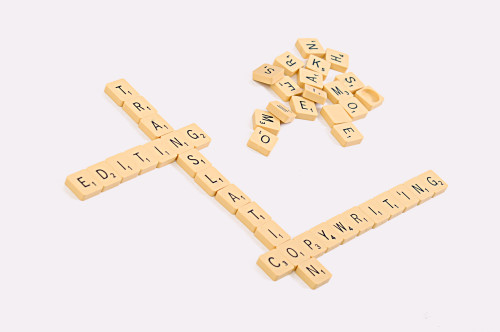 Press releases, websites, brochures, business cards, leaflets and flyers, ads, slogans…
Recent project: website copy for a bespoke eyewear company (French to English)
• Marketing and communications
Newsletters, blog posts, social media campaigns, company profiles, case studies, market research results…
Recent project: interview for a company magazine (German to English)
• Sports and leisure
Sports clothing and equipment, match reports, club websites, event programmes, visitor information, articles…
Recent project: gastronomy blog series (French to English)
• Travel and tourism
City and museum guides, magazines, menus, hotel and restaurant websites, reviews, articles, blog posts…
Recent project: presentation for an online travel channel (German to English)

Localisation, editing and proofreading of online and printed material
– Business: presentations, articles, e-books, price lists, company profiles, catalogues…
– Academic: essays, theses, CVs, profiles, application letters, personal statements…
– Personal: invitations, personal blogs and websites, independent e-books, articles…

Copywriting for businesses and organisations
I can help you with:
• website content
• press releases
• newsletters
• magazine articles
• blog posts
• brochures
• leaflets
• presentations

Pricing
I charge a flat fee for each project, which includes any necessary research time and proofreading of the final version. This makes it easy for you: you know exactly how much the work will cost from the outset.
Examples:
• A 2-page press release about your new weekend spa package: from £120
• Your website with around 3,000 words: from £450
• A 5-page brochure featuring your new product range: from £200
• Minimum charge: £50
A surcharge may be added if your original material is not in an editable format (e.g. PDF, handwritten, etc.) or if the work is required urgently.
What can I do for you?

• translation and transcreation
• editing and proofreading
• copywriting
The nitty gritty

Questions? Read my FAQ
Ready to go? Take a look at my Ts and Cs
Don't need translation?

Visit Speech Marks Proofreading
Head to Speech Marks Copywriting