Professional subjects from a personal perspective
28 Sep 2012 | 1 Comment | posted by Megan Onions | in 1 Linguist, 3 Questions, Colleagues, The Business of Translation
Today's 3 Questions are with one of my tweeting colleagues, Nelia Fahloun, who runs her own translation business with the beautiful name of Babeliane Traductions. Even the logo is pleasing to the eye: check it out. Nelia translates from English and Spanish to French, and specialises in the legal and marketing sectors.
Here is Nelia's interview:
If you could change one thing about your freelance translation career up to this point, what would it be?
Start this career earlier!! Actually, I am not really sure of that. The fact that I became a freelance translator after 10 years doing something totally different is probably the reason why my business is successful now. I am quite sure that it would not have worked out, or at least, not so well when I graduated at 21. My work experience brought me a lot in terms of interpersonal, negotiating and communication skills.
[When chatting later about her thoughts on age and experience, and when I mentioned my own age, Nelia elaborated on her initial thoughts.]
At 21, I was not confident enough to start a freelance career and I was not even sure of my abilities as a translator. I thought I would not be able to make a living out of it. Plus, it was in 2002 and I feel that a lot has changed since then, in terms of how the translation industry works, how the Internet has changed the profession, etc.
What is the best piece of advice that you have been given by a fellow translator, or about business in general?
"If you work all day and all night, but still cannot pay the bills, it means that your rates are not high enough".
This actually works for any business, especially a freelance one, but it has helped set my rates at a reasonable level and it reminds me that I need to raise them or look for new clients that are willing to pay more, as my experience and skills increase.
If you weren't working in the language services industry, what would you be doing?
I would probably still work as an administrative assistant, with my former employer or in another company. But I know I would not be as happy as I am now.
Thanks, Nelia!download full film Carol 2015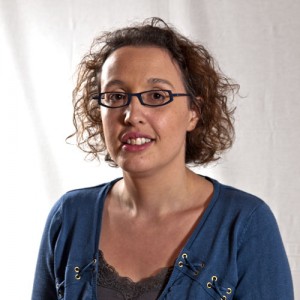 Nelia Fahloun is an English and Spanish to French freelance translator. She studied English between 1998 and 2002 and went on to work as an administrative/financial assistant in the healthcare sector. She went back to university in 2009 and graduated from the University of Brest, France with an MA in Translation & Copywriting a year later. She started freelancing in October 2010 on top of her day job, before deciding to translate full-time since May 2012. She is a member of the Société Française des Traducteurs (SFT).
Twitter: @Babeliane
Website: http://www.babeliane.com
24 Sep 2012 | 5 Comments | posted by Megan Onions | in Colleagues, The Business of Translation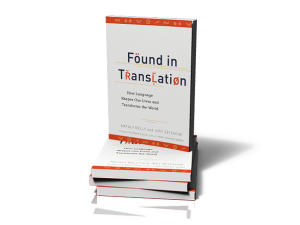 film Sleepless 2017 streamingstreaming movie Sherlock: The Final Problem 2017
[image courtesy of the Found in Translation website]
If you're active on social media sites like Twitter, or read some of my favourite translation blogs (if not, may I direct you to the right-hand sidebar? ;)), you may have noticed that something exciting is coming: a highly anticipated book about how we linguists shape the world around us.
I preordered Found in Translation back in May and have been eagerly awaiting its arrival. Just one of its glowing reviews, written by star linguist Judy Jenner, says:
"Finally, a book that's not intended for linguists, but for the general public? One that will shed light on what we actually do, so you don't have to explain your job to parents anymore, who think you translate literature in your spare time while you apply for real jobs? And all this in a handy book format published by a major publisher? This could be the best thing to happen to the profession since computers."
The full review was published in the September-October edition of the Institute of Translation and Interpreting's bi-monthly publication, the Bulletin, and can also be read here on the Found in Translation website.
The book has created such a stir because the two authors are such well-known and respected figures in the T&I industry. Nataly Kelly started out as a telephone interpreter and is now the Chief Research Officer for the Common Sense Advisory, an independent market research firm specialising in the language services industry. She also writes about multilingual matters as a blogger for the Huffington Post. Jost Zetzsche is a German to English translator and writer on all things technological in the language services industry. Jost also produces a biweekly newsletter for translators, the Tool Box.
For those who have not yet ordered the book, a list of stockists can be found on the Found in Translation website.
My book should be arriving any day now, so if I disappear from the online world for some time, you will know why!
18 Sep 2012 | 5 Comments | posted by Megan Onions | in Me
As a translator and writer, I am used to seeing my work published, whether in print or online, but I don't often see my name beside it.
Today, I had the pleasure of seeing my article printed in the latest edition of the Institute of Translation and Interpreting's bi-monthly publication, the Bulletin. As I tucked into my mid-morning snack, I took the time to read through the rest of the magazine and I felt real pride in being part of a publication that I have been reading ever since I was at school.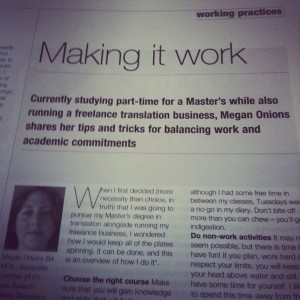 ITI Bulletin, September-October 2012
If you have something to say and would like to contribute to the Bulletin, get in touch with Rachel Malcolm (she won't bite!) at itieditor@yahoo.co.uk or tweet @ITIBulletin
[19/09/2012 – amended broken link]
14 Sep 2012 | 2 Comments | posted by Megan Onions | in 1 Linguist, 3 Questions, Colleagues
Abacus: Small Enough to Jail (2017) HD
| | | |
| --- | --- | --- |
| Director | : | Steve James. |
| Producer | : | Mark Mitten, Julie Goldman. |
| Release | : | May 19, 2017 |
| Country | : | United States of America. |
| Production Company | : | Kartemquin Films. |
| Language | : | English. |
| Runtime | : | 88 min. |
| Genre | : | Documentary. |
Movie 'Abacus: Small Enough to Jail' was released in May 19, 2017 in genre Documentary. Steve James was directed this movie and starring by Neil Barofsky. This movie tell story about The incredible saga of the Chinese immigrant Sung family, owners of Abacus Federal Savings of Chinatown, New York. Accused of mortgage fraud by Manhattan District Attorney Cyrus R. Vance, Jr., Abacus becomes the only U.S. bank to face criminal charges in the wake of the 2008 financial crisis. The indictment and subsequent trial forces the Sung family to defend themselves – and their bank's legacy in the Chinatown community – over the course of a five-year legal battle.
Do not miss to Watch movie Abacus: Small Enough to Jail (2017) Online for free with your family. only 2 step you can Watch or download this movie with high quality video. Come and join us! because very much movie can you watch free streaming.
Incoming search term :
Watch Abacus: Small Enough to Jail 2017 Online Viooz
Abacus: Small Enough to Jail 2017 English Episodes Free Watch Online
Abacus: Small Enough to Jail 2017 Watch Online
Abacus: Small Enough to Jail movie
Abacus: Small Enough to Jail 2017 English Episode
Watch Abacus: Small Enough to Jail 2017 Online Free putlocker
trailer movie Abacus: Small Enough to Jail
Abacus: Small Enough to Jail 2017 English Full Episodes Online Free Download
watch full film Abacus: Small Enough to Jail 2017 online
streaming film Abacus: Small Enough to Jail 2017
Abacus: Small Enough to Jail streaming
Abacus: Small Enough to Jail 2017 Online Free Megashare
Abacus: Small Enough to Jail 2017 Full Episodes Watch Online
download Abacus: Small Enough to Jail movie
movie Abacus: Small Enough to Jail download
Abacus: Small Enough to Jail 2017 HD Full Episodes Online
watch Abacus: Small Enough to Jail movie now
live streaming film Abacus: Small Enough to Jail 2017 online
Abacus: Small Enough to Jail 2017 Full Episodes Online
Watch Abacus: Small Enough to Jail 2017 Online Free Viooz
Abacus: Small Enough to Jail 2017 film download
Abacus: Small Enough to Jail 2017 HD English Full Episodes Download
Abacus: Small Enough to Jail 2017 Full Episode
Abacus: Small Enough to Jail 2017 For Free online
streaming movie Abacus: Small Enough to Jail
movie Abacus: Small Enough to Jail 2017
Abacus: Small Enough to Jail 2017 English Episodes
Abacus: Small Enough to Jail 2017 Episodes Online
Abacus: Small Enough to Jail 2017 English Full Episodes Watch Online
Watch Abacus: Small Enough to Jail 2017 Online Free
Watch Abacus: Small Enough to Jail 2017 Online Putlocker
watch full movie Abacus: Small Enough to Jail 2017 online
Abacus: Small Enough to Jail 2017 Episodes Watch Online
film Abacus: Small Enough to Jail 2017 download
watch Abacus: Small Enough to Jail 2017 movie online now
Watch Abacus: Small Enough to Jail 2017 Online Free Putlocker
Watch Abacus: Small Enough to Jail 2017 Online Megashare
Abacus: Small Enough to Jail 2017 For Free Online
Abacus: Small Enough to Jail 2017 English Full Episodes Download
Abacus: Small Enough to Jail 2017 English Full Episodes Free Download
Watch Abacus: Small Enough to Jail 2017 Online Free megashare
Recent Posts

Recent Comments

Archives

Categories

English and Words

Freelancing

French and France

Germany and German

Translators