Professional subjects from a personal perspective
7 May 2013 | 3 Comments | posted by Megan Onions | in 1 Linguist, 3 Questions, Colleagues
Today, I am pleased to share my interview with Lisa Carter, an award-winning Spanish to English translator, who also provides information and advice for literary translators via her blog and online courses.
If you could change one thing about your freelance translation career up to this point, what would it be?
I'm really quite pleased with my freelance career thus far, but the one thing I wish I had started to do earlier is build strong partnerships with my colleagues. There are times when I'm at full capacity or a client wants work done into my source language (Spanish). I never want to let my clients down, so having a network of people whose work I truly trust — and who trust me in turn — is beneficial to everyone involved. As freelancers, we don't have to be hermetically-sealed-self-contained units! Close collaboration can be very rewarding and I'm glad that lesson has finally sunk in for me.
What is the best piece of advice that you have been given by a fellow translator, or about business in general?
"Believe it and you'll be it." A friend said this to me years ago, when I confessed that what I really wanted was to be was a literary translator. I'm sure I dismissed this seemingly trite remark with a scowl, thought of all the challenges, muttered about it taking much more than belief. But the thought never left me. I began to take it to heart. My friend was right: every desire to accomplish something starts with the belief that you can do it. It's the first and highest hurdle. Once you're over it, that belief will give you the strength to get up and over the next hurdle, and the next. Proof positive: I have now published seven books in translation.
If you weren't working in the language services industry, what would you be doing?
I would most likely study culinary arts. Food is a huge part of my life: I wake up thinking about what I'll eat, where, when and with whom! There's nothing more satisfying than wandering through a market, finding the perfect spice, tasting new flavours, concocting in my newly-renovated kitchen and sharing meals with others. I've even owned a small restaurant and a bar. It's awfully hard work and not nearly as glamorous as I thought it would be, but I do still occasionally think about opening the perfect little Peruvian restaurant in Canada…
Thanks, Lisa!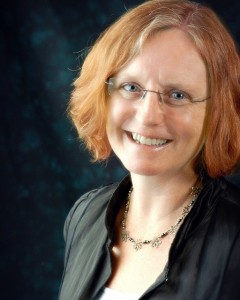 Lisa Carter is a Spanish>English translator with nearly twenty years of experience, specializing in literary, legal and commercial banking texts. She has published six titles to date, with a seventh forthcoming in 2013. Her translation of El calígrafo de Voltaire [Voltaire᾿s Calligrapher], a novel by Argentine writer Pablo De Santis, was awarded the Alicia Gordon Award for Word Artistry in Translation or Interpretation, and she was nominated for the the 2012 International IMPAC Dublin Literary Award for her translation of The Einstein Enigma: A Novel, by José Rodrigues Dos Santos.
You can find Lisa on her professional website at www.intralingo.com, where she blogs about literary translation and offers online courses for translators.
You can also follow her on Twitter at @intralingo.
Recent Posts

Recent Comments

Archives

Categories

English and Words

Freelancing

French and France

Germany and German

Translators