Professional subjects from a personal perspective
31 Jul 2013 | 2 Comments | posted by Megan Onions | in Guest posts
As a mid-week treat, I'm sharing a great guest post/Q&A featuring the lovely Sara Colombo: translator, interpreter and blogger at Balance your words.
Sara has recently produced her own ebook about starting out in translation, which is something that could be of interest to many of us looking to diversify. I was keen to find out more about the process, so I asked Sara to take us through her experience via the following questions:
• How did you come up with the idea? Why did you decide to write (and sell) a book?
There are a lot of great websites, manuals and publications out there. As a student, I used to read them avidly. As a young translator, however, I realised that all those words were very savvy, but not exactly realistic.
Experts talk about rates and business, and lecturers about tools and linguistics, but no one never told me about the difficulties of working from home, how to believe in myself, the pain caused by a harsh competitor – for the record: competitors are called this because they love to act nice publicly, but then steal your clients, if possible – or that maintaining a certain amount of balance would become a key feature of this life.
The path to become a translator is not fixed, and there aren't strict rules, but some people out there like to believe that there is only one way, these are the tools and those are the things you should keep in mind. People like to look shiny, perfect and professional, rather than true and personal. I had other ideas and wanted to tell my story.
• How did you write it? I know that some of the material is from your blog, but what about the other sections? Did you have the book in mind when you were writing the blog posts?
Good question. Any plans for Christmas? It might take a while to answer :).
I write a lot, I am a writing obsessive-compulsive person: I just need to do it.  So when I decided to write the book I didn't know where to start from: blog, diary, notes, all of them?
The book I had in my mind was a professional diary: freelancing involves a lot of personal engagement and it is a life-changing choice. Besides, as translators, we are so attached to language that we work even when we are waiting for a bus and come across an interesting article or advertisement. Our entire lifestyle is involved in our job. And this is how the book had to be, in my mind. It had to tell my professional story, which is also linked to my personal growth.
So, in the end, I decided that including some private articles and notes from my diary was a good way to tell people how I really felt about my job, and mixed all the material to create something professional but also intimate.
• How did you set it out? Did you bring in someone to do the layout and design? If not, how did you do it?
Many authors ask for a professional to edit the layout and create something rocking. My dad was a photographer and I was raised in a very arty environment: I like to take pictures, collect designs and read magazines to find inspiration. So, I wanted the cover to be personal and decided to dig out a funky and fun pic that could do the magic. The result: no designer, but one nice and high resolution picture I took with my iPhone.
• How did you set it up to sell? How would someone put a book on Amazon (or another site) and sell it?
Amazon offers many interesting publication services, including the possibility to control the status of your sales, market your texts and publish as many books as you want, all for free. Setting up details like prices and target markets is another useful feature of that website: you only have to do some field research and put a (virtual) price tag on your new book.
Once the file is ready (it takes about a week or two, depending on the language. English texts are published in 12-24 hours, while foreign texts need more time), the website adds the cover and you can create your book's page.
The selling process is quite straightforward: publish a book and tell the world about it.
The book alone won't bring you millions, unless you are the next J. C. Oates. I wrote a blog post, shared the good news with friends and social media, created a Facebook page, joined some forums and talked about that any time I could. Oh, did you know I have both printed and digital versions now?
Thanks so much, Sara!
If Sara's book sounds interesting, you can buy it on Amazon now. You can also find her online on her website, on Twitter and on Facebook.
Are you thinking about publishing an ebook? Do you have any further questions for Sara?
If you've already done so and have something to add, please leave a comment or get in touch with me directly.
12 Jul 2013 | 8 Comments | posted by Megan Onions | in Guest posts, The Business of Translation
FreeAgent: Online accounting software for translators
Before I recently signed up for FreeAgent, a popular option for online accounting software, I must admit to being a bit bewildered by the solutions on offer. These were among the hundred and one questions flying about in my head:
•What about Translation Office 3000? It's a popular (if slightly cumbersome) option for a lot of translators, and works as a project management programme, client database and invoicing system rolled into one.
•I've heard good things about Kashflow, but can it handle different currencies?
•Shall I give 4Visions Manager a try? It's the new kid on the block, but has had good reviews from colleagues.
•Are the features of FreshBooks more relevant if you're based in the US?
I know of a few translators, who have blogged about their accounting software choices, such as Céline Graciet (via a guest post on Catherine Translates) and Luke Spear, but I wanted to get the perspective of someone I know a bit better – enter Julia Graham, a Glasgow-based freelance translator, working from French and German to English. In fact, this blog post was born out of me asking Julia a raft of questions, which I thought others might want answered too. Read on for the lowdown on FreeAgent.
Before finally deciding on – or, as I like to call it, falling in love with – FreeAgent, I tried several other online accounting platforms. There are, of course, other cloud systems such as Kashflow, but as far as I am aware, this does not allow you to work with bank accounts in more than one currency.
Why FreeAgent?
The main reasons for choosing FreeAgent over FreshBooks and 4Visions Manager were ease of use and the professional-looking invoices it generated.
Looking back now over the FreshBooks homepage, this cloud system seems to offer almost identical services to FreeAgent as well as some extras (such as a timer). However, I did not find their interface as intuitive, so I was not able to find all of the promised features. I am  sure I would have been able to work out how to customise my invoices if I had read through all of the instructions, but I wanted something quick and easy. FreeAgent provides an extensive Knowledge Base full of FAQs and how-to guides if you get really stuck, but with this system you can just jump straight in and find your way about by clicking on the tabs.
I am sad to say that I found 4Visions Manager needlessly complicated. While their system is admittedly more tailored to the translation market (particularly the billing options on your invoices), I felt that more general cloud systems far outstripped it in terms of accounting capabilities. In particular, I was disappointed that they did not have a portfolio of invoice templates to choose from as in FreeAgent.
So what does FreeAgent let you do?
Here are some of the features I find most useful:
–  reconciling money in and out by linking FreeAgent up to your bank account
–  keeping track of accounts with an invoice chart, which provides a countdown to each invoice's due date
–  converting estimates into invoices with the click of a button. (What a timesaver!)
What about value for money?
I was initially sceptical about the monthly outlay for cloud accounting software (£15 plus VAT), but if you use a referral code, it is only £16.50 per month including VAT. Admittedly, the cost factor and inbuilt word count tools are where Translation Office 3000 has a significant advantage over online options. However, as self-confessed Apple and cloud addict, I was put off by TO3000's Windows-style design and the fact that I could not access my project and accounting details from any machine.
As a rule of thumb, if you are not particularly IT savvy and if attempting to produce an invoice that does not resemble an eight-year-old's school project is just too time-consuming and stressful, I think that FreeAgent is a worthwhile investment and a necessary expense for you. There is always the option to road-test the system with a 30-day free trial and, unlike 4Visions Manager, you are not required to input any credit card details. You can also choose between a yearly or monthly package, so you do not feel tied into a contract. For me, value for money can be  measured by the amount of admin time I have saved.
Does FreeAgent provide reliable customer support?
Perhaps I am slightly biased because FreeAgent is Edinburgh-based, but I can honestly say that I have never had any complaints about the email customer service.  Whenever I have had an issue, they have responded and resolved the problem within the hour – even outside of their official office hours of 9 a.m. to 5 p.m. Monday to Friday.
Is there anything you would change?
It is slightly annoying that you cannot delete an invoice once it has been marked as sent [Ed. I came up against this hurdle myself, and discovered that marking the invoice (or quote) as a draft allows you to delete it]. There are ways of working around accidentally duplicating jobs, but I think it could still be simplified.
Where did you hear about FreeAgent?
Cloud systems were just one of the subjects that Marta Stelmaszak of Want Words mentioned in her Business School for Translators. Highlights of the course included lessons on approaching direct clients, tips on how to clinch the deal and an individual Skype feedback session with Marta. The next course starts on 12 September 2013 at eCPD Webinars. http://www.ecpdwebinars.co.uk/events_112669.html.
About Julia: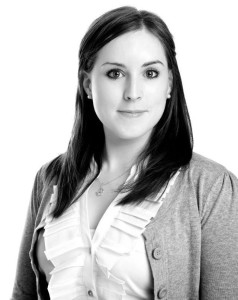 Julia Graham is a translator, editor and proofreader from German and French to English. When she is not working on technical and medical texts, she will most likely be on her yoga mat or out exploring the Scottish mountains. You can find her at about.me/juliagraham  and on Twitter as @JMBTranslations.
Recent Posts

Recent Comments

Archives

Categories

English and Words

Freelancing

French and France

Germany and German

Translators