If you follow me on Twitter or read my Facebook page, you will know that I have had a very busy and fun-filled few days! I was delighted to be invited to join Websites for Translators  at their stand at Language Show Live on Saturday and share my experiences with blogging as part of their seminar, Online Marketing for Language Professionals.
The session included presentations from Marta Stelmaszak on websites, social media, CVs and cover emails, Valeria Aliperta shared her extensive knowledge of branding, and I talked about getting started with blogging. If you were at the presentation, I hope you enjoyed it and found our tips useful. If you weren't able to make it, the slides are available on Marta's blog and on Slideshare, so do take a look! A recording of the presentation will be made available at some point, so more news on that as we get it.
As part of my presentation, I recommended some translation industry blogs in a personal Top 10. I think these blogs deserve another mention, so here they are (not necessarily in this order):
My 10 favourite translation blogs
* There's Something About Translation – Sarah Dillon
* Translation Times – Judy and Dagmar Jenner
* Thoughts on Translation – Corinne McKay
* Mox's Blog – Alejandro Moreno-Ramos
* The Language Man – Lloyd Bingham
* Rainy London – Valeria Aliperta
* WantWords – Marta Stelmaszak
* The Business of Translation – Tess Whitty
* Naked Translations – Céline Graciet
* Lingua Greca – Catherine Christaki
To round off, here are a few photos of the presentation in progress, kindly provided by Ilenia Goffredo: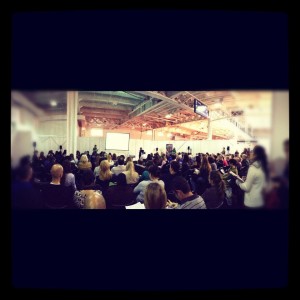 Well attended!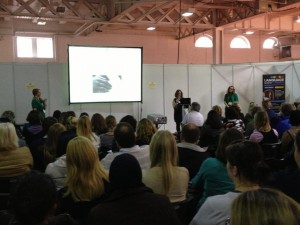 Blogging for beginners