Today's interview is with Jayne Fox, a German to English translator who lives in New Zealand (about as far as you can get from this blogger!). Here are Jayne's thoughts on our industry:
If you could change one thing about your freelance translation career up to this point, what would it be?
Being a freelance translator is such a great profession and I'm very happy with how things have progressed so far. I took a roundabout route into translation, via physics, English teaching, corporate training and documentation, which has been very useful for my translation work.
When I'm translating, I aim to make the text sound authentic – as though it had been written in English originally. I find that my wide-ranging experience is a big help in this, and I wouldn't want it any other way.
What is the best piece of advice that you have been given by a fellow translator, or about business in general?
The advice to specialise in a particular area of translation has been very helpful for me. My main focus is on business and IT, especially in technical contexts like power generation, and I also enjoy working in the health care field. This fits well with my interests and experience, which makes things easier for me and is good for my clients, too.
If you weren't working in the language services industry, what would you be doing?
I enjoy technical writing so I would probably be working as a content writer or documenter. I would also love to write a series of easy-to-understand science books for children – perhaps that could be a project for my free time!
Thanks, Jayne!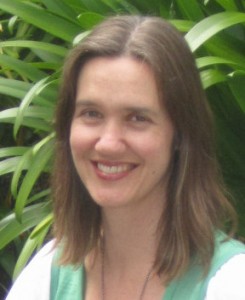 Jayne Fox is  a German to English translator specialising in business and IT. Jayne's background is in science, training, technical writing and management and she has been translating professionally since 1996. She blogs at BetweenTranslations and you can follow her on Facebook or Twitter