Professional subjects from a personal perspective
30 Nov 2012 | 1 Comment | posted by Megan Onions | in 1 Linguist, 3 Questions, Colleagues
Today's interview is with Jayne Fox, a German to English translator who lives in New Zealand (about as far as you can get from this blogger!). Here are Jayne's thoughts on our industry:
If you could change one thing about your freelance translation career up to this point, what would it be?
Being a freelance translator is such a great profession and I'm very happy with how things have progressed so far. I took a roundabout route into translation, via physics, English teaching, corporate training and documentation, which has been very useful for my translation work.
When I'm translating, I aim to make the text sound authentic – as though it had been written in English originally. I find that my wide-ranging experience is a big help in this, and I wouldn't want it any other way.
What is the best piece of advice that you have been given by a fellow translator, or about business in general?
The advice to specialise in a particular area of translation has been very helpful for me. My main focus is on business and IT, especially in technical contexts like power generation, and I also enjoy working in the health care field. This fits well with my interests and experience, which makes things easier for me and is good for my clients, too.
If you weren't working in the language services industry, what would you be doing?
I enjoy technical writing so I would probably be working as a content writer or documenter. I would also love to write a series of easy-to-understand science books for children – perhaps that could be a project for my free time!
Thanks, Jayne!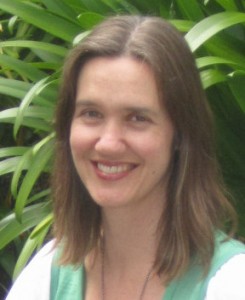 Jayne Fox is  a German to English translator specialising in business and IT. Jayne's background is in science, training, technical writing and management and she has been translating professionally since 1996. She blogs at BetweenTranslations and you can follow her on Facebook or Twitter
21 Nov 2012 | 4 Comments | posted by Megan Onions | in Uncategorized
As the well known Monty Python catchphrase goes, and now for something completely different.
My other half is training to be a secondary-level (11-16) teacher at the moment, which means that I get to test out a lot of different teaching methods. A few nights ago, my activity was a geographical word search, so I thought I'd create a small (very easy) puzzle for you guys to do. As fellow word nerds, I'm sure you'll enjoy it as much as I did. I guarantee it will take you less than 5 minutes, and they do say that regular breaks are good for us…
So why not take a break and have a go? 😀
20 Nov 2012 | 2 Comments | posted by Megan Onions | in The Business of Translation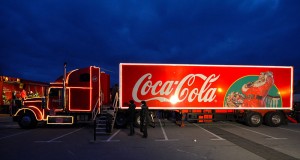 The Coca Cola campaign, a familiar sight at Christmas
[image credit Jonas Rogowski via Wikimedia Commons]
As the inevitable Christmas shopping rush begins here in the UK, the swarm of seasonal advertising has begun to engulf the television schedules. I always take an interest in the way companies market themselves, and marketing and advertising make up two of my specialist areas in terms of translation. One evening last week, while being bombarded with adverts for children's toys and beauty products for women, I started thinking about effective slogans and campaigns.
At this is the time of year, the big brands pull out all the stops to make a big impact with their festive advertisements, with glitz, glamour, celebrities and plenty of fake snow. For those of you outside of the UK, I thought I would share my favourite from this year, and then have a look at what makes it successful.
John Lewis – The Journey
In recent years, this upmarket chain of department stores has become known for its short films, which tug on the heart strings, and this year's is no different. The advert follows the story of a snowman who sets out on a journey to buy a Christmas gift for the snow-woman who stands with him in their garden. The advert is set to a cover of Frankie Goes to Hollywood's The Power of Love, which was released at the end of 1984 and although not a typical Christmas song, it has become associated with the time of year.
Here is the ad:
Are you feeling all warm and fuzzy yet? I know I am!
So, what makes this campaign so effective, compared to other Christmas ads? What can we learn from it to apply to our own businesses? I had a look around online for some information about who comes up with the ideas for John Lewis' adverts, and found this quote from marketing director Craig Inglis:
"It's entertaining and people can connect emotionally. There is no hard sell. John Lewis have been around for more than 150 years and our customers know and trust us. We don't need to feature the stores in the ads, just the comforting feelings of tradition they evoke in people."
The lesson? Build your brand, establish an online (and offline) presence and consolidate your reputation. Without this foundation, it is difficult to demonstrate the value that you can add to target companies. Aggressive sales tactics are rarely going to work – besides, they're not my style anyway. You're aiming to make a connection with your prospect, get them to relate to you and show them what you can do for them.
If you can show your experience in a portfolio and present testimonials of your services and values, you're well on the way. If your profile has been endorsed by a mutual contact, even better. It takes time to build trust. When that respect and confidence has been established, you will find that you can be much more confident in talking about yourself and your work.
If you have anything to add, feel free to get in touch via the comments!
16 Nov 2012 | 3 Comments | posted by Megan Onions | in 1 Linguist, 3 Questions, Colleagues
I am pleased to share my mini interview with Gillian Hargreaves today. Gillian translates from French, Spanish and Italian to English, has over 30 years of translation experience (wow!), and is a Fellow and founder member of the Institute of Translation and Interpreting (ITI).
If you could change one thing about your freelance translation career up to this point, what would it be?
The one change I'd make to my freelance translation career to have stuck with it. I kept being drawn into sub-contracting, checking other people's work and admin, and doing less and less actual translation. I spent 11 years as part owner of a translation company. But there came a point, a couple of years ago, when I realised that I wasn't enjoying most of what I was doing and I decided to get back to freelancing and specifically translation. I get practically all my work from translation companies, so maybe I'm not earning as much as if I went after direct clients but I'm really enjoying what I do. Occasionally I get offered checking/editing/revision work and sometimes I accept it but most of my work is translation and no-one's going to tempt me away from it now.
What is the best piece of advice that you have been given by a fellow translator, or about business in general?
The best advice I've received (not really from one person, but from an amalgam of different sources) is to be confident of my own worth and not to sell myself short. This applies to rates, of course, but it also means not underplaying my qualifications and experience.
If you weren't working in the language services industry, what would you be doing?
If I weren't working as a translator I think I'd still be involved with written language, possibly as a proofreader/editor or maybe in typesetting or publishing. Alternatively, if I had more talent I'd have liked to be a professional musician or to have worked in the music industry.
Thanks, Gillian!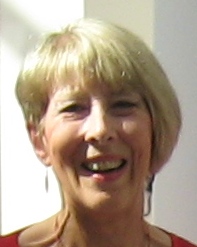 Gillian has been working as a professional translator for over 30 years in various capacities: freelance, running her own agency as a sole trader, working as a staff translator and – until 2010 – owner/director of a successful specialist translation company. She has now returned to freelance work and is loving the flexibility it offers.
Take a look at her website here
Find her on Twitter as @ghargreaves
Recent Posts

Recent Comments

Archives

Categories

English and Words

Freelancing

French and France

Germany and German

Translators